MEM30305 Certificate III In Engineering – Fabrication Trade (Welding)
Do you have skills and experience in Engineering – Fabrication Trade?

We can help you gain your Nationally Recognised Qualification through Recognition of Prior Learning (RPL)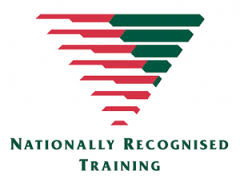 MEM30305 Certificate III in Engineering – Fabrication Trade (Welding)
Description
This qualification covers the skills and knowledge required for employment as an Engineering Tradesperson – Fabrication within the metal, engineering, manufacturing and associated industries or other industries where Engineering Tradespersons – Fabrication work. The qualification has been specifically developed to meet the needs of apprentices in the above trade. The qualification packaging has been developed on an assumption that competency will be developed through an integrated combination of on and off-the-job learning strategies such as those delivered through a formal apprenticeship. The qualification may also be achieved through formal skills recognition assessment processes.
This qualification is designed to provide an industry recognised skills profile related to trade work as an Engineering Tradesperson – Fabrication.
Assessment of some units of competency must, where indicated, include evidence of the candidate's performance in a productive work environment where there is a sufficient range of appropriate tasks and materials to cover the scope of application of those units. All outcomes must reflect the standard of performance inherent in the job.
Occupational titles that this qualification is suitable for may vary and include:
metal fabrication tradesperson,
boilermaker,
1st class sheet metal worker,
1st class welder,
moulder,
foundry tradesperson and
patternmaker.
COURSE INFORMATION
Packaging Rules
The minimum requirements for achievement of the MEM30305 Certificate III in Engineering – Fabrication Trade (Welding) are:
completion of all core units of competency listed below, and
completion of Group A Fabrication stream units listed below to the value of at least 40 points, and
completion of units from Group B Certificate III Trade specialisation units listed in Appendix 1, Volume 1 of the Training Package, to bring the total value to at least 73 points
Points associated with prerequisites count towards the total (refer to units and prerequisites listing in Appendix 2, Volume 1).
Appropriate Group B elective units to the value of 16 points may be chosen from other endorsed Training Packages and accredited courses where those units are available for inclusion at Certificate III. Note that the elective units listed below include all of the units that are approved for selection from the MEM Training Package for use in this qualification. This meets the NQC requirement that one sixth of the total units must be able to be selected from other qualifications in the same Training Package.
Registered Training Organisations must seek a determination from Manufacturing Skills Australia in respect of the allocation of points values for units of competency drawn from other Training Packages or accredited courses.
Only select units that would be suitable for Fabrication Trade occupational outcomes.
Additional qualification descriptors
The following additional descriptors are approved for use with this qualification: Casting and Moulding; Heavy Fabrication; Light Fabrication; Maintenance; Patternmaking; Surface Finishing; Welding.
CORE UNITS
Mandatory units of competency (0 points)
| | |
| --- | --- |
| Unit Code | Unit Title |
| MEM12023A | Perform engineering measurements |
| MEM12024A | Perform computations |
| MEM13014A | Apply principles of occupational health and safety in the work environment |
| MEM14004A | Plan to undertake a routine task |
| MEM14005A | Plan a complete activity |
| MEM15002A | Apply quality systems |
| MEM15024A | Apply quality procedures |
| MEM16006A | Organise and communicate information |
| MEM16007A | Work with others in a manufacturing, engineering or related environment |
| MEM16008A | Interact with computing technology |
| MEM17003A | Assist in the provision of on-the-job training |
| MSAENV272B | Participate in environmentally sustainable work practices |

Fabrication Stream units of competency
The units listed are to the value of at least 40 points.
Unit Code
Unit Title
Points
MEM09002B
Interpret technical drawing
4
MEM18001C
Use hand tools
2
MEM18002B
Use power tools/hand held operations
2
Welding Group of units
MEM05051A
Select welding processes
2
MEM05052A
Apply safe welding practices
4
MEM05004C
Perform routine oxy acetylene welding
2
MEM05012C
Perform routine manual metal arc welding
2
MEM05015D
Weld using manual metal arc welding process
4
MEM05049B
Perform routine gas tungsten arc welding
MEM05019D
Weld using gas tungsten arc welding processPrerequisites: MEM05049B, MEM05051A, MEM05052A, MEM12023A, MEM18001C, MEM18002B
4
MEM05050B
Perform routine gas metal arc welding
2
MEM05017D
Weld using gas metal arc welding processPrerequisites: MEM05050B, MEM05051A, MEM05052A, MEM12023A, MEM18001C, MEM18002B
4
MEM05006C
Perform brazing and/or silver soldering
2
MEM05047B
Weld using flux core arc welding processPrerequisites: MEM05050B, MEM05051A, MEM05052A, MEM18001C, MEM18002B
4
MEM05022C
Perform advanced welding using oxy acetylene welding processPrerequisites: MEM05004C, MEM05007C, MEM05051A, MEM05052A, MEM09002B, MEM18001C, MEM18002B
6
MEM05016C
Perform advanced welding using manual metal arc welding processPrerequisites: MEM05007C, MEM05012C, MEM05015D , MEM05051A, MEM05052A, MEM09002B, MEM12023A, MEM18001C, MEM18002B
4
MEM05018C
Perform advanced welding using gas metal arc welding processPrerequisites: MEM05007C, MEM05017D MEM05050B, MEM05051A, MEM05052A, MEM09002B, MEM12023A, MEM18001C, MEM18002B
4
POINTS
52
Other fabrication units
MEM03003B
Perform sheet and plate assemblyPrerequisites: MEM18001C, MEM18002B
4
MEM05005B
Carry out mechanical cuttingPrerequisites: MEM12023A, MEM18001C
2
MEM05007C
Perform manual heating and thermal cutting
2
MEM05008C
Perform advanced manual thermal cutting, gouging and shapingPrerequisites: MEM05007C
2
MEM05010C
Apply fabrication, forming and shaping techniquesPrerequisites: MEM05037C, MEM09002B, MEM12023A, MEM12024A, MEM18001C
8
MEM05011D
Assemble fabricated componentsPrerequisites: MEM05005B, MEM05007C, MEM05012C, MEM05015D , MEM05051A, MEM05052A, MEM09002B, MEM12023A, MEM18001C, MEM18002B
8
MEM05036C
Repair/replace/modify fabricationsPrerequisites: MEM05005B, MEM05007C, MEM05011D, MEM05017D, MEM05050B, MEM05051A, MEM05052A, MEM09002B, MEM12023A, MEM18001C, MEM18002B
4
MEM05037C
Perform geometric developmentPrerequisites: MEM09002B, MEM12023A, MEM12024A
6
MEM12007D
Mark off/out structural fabrications and shapesPrerequisites: MEM12023A
4
MEM10001C
Erect structuresPrerequisites: MEM05007C, MEM05017D MEM05050B, MEM05051A, MEM05052A, MEM09002B, MEM12007D, MEM12023A, MEM18001C, MEM18002B
4

Specialisation Stream units of competency
The Specialisation Stream units below together with the total value of Fabrication Trade Stream units in the list above equate to total value of 76 points
| | | |
| --- | --- | --- |
| Unit code | Unit title | Points |
| MEM11011B | Undertake manual handling | 2 |
| MEM10010B | Install pipework and pipework assembliesPrerequisites: MEM09002B, MEM12023A, MEM18001C, MEM18002B | 4 |
| | POINTS | 50 |
Australian School of Finishing Trades
MEM30305 Certificate III in Engineering – Fabrication Trade (WELDING)
Recognition of Prior Learning (RPL)
Recognition of Prior Learning (RPL)