CPC40110 Certificate IV In Building And Construction (Building) RPL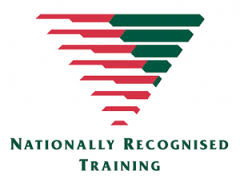 BLENDED STUDY / RPL OPTION
Do you have skills and experience in Building and Construction?
We can help you gain your Nationally Recognised Qualification through our Blended Selfpaced / Recognition of prior Learning (RPL) option.
CPC40110 Certificate IV in Building and Construction (Building)

You may be eligible for funding for this Program through Construction Skills Queensland.Contact us today to discuss Eligibility Criteria and reserve you place.
Students should note that CSQ does not fund an entire Qualification gained through the RPL process.
DescriptionThis qualification is designed to meet the needs of builders and managers of small to medium-sized building businesses.
The builder may also be the appropriately licensed person with responsibility under the relevant building licensing authority in the State or Territory. Builder licensing varies across States and Territories and additional requirements to attainment of this qualification may be required.
Occupational titles may include:
Builder
Construction manager.
The qualification has core unit of competency requirements that cover common skills for the construction industry.
The construction industry strongly affirms that training and assessment leading to recognition of skills must be undertaken in a real or very closely simulated workplace environment and this qualification requires all units of competency to be delivered in this context.
Completion of the general induction training program specified by the National Code of Practice for Induction Training for Construction Work (ASCC 2007) is required before entering a construction work site. Achievement of unit CPCCOHS1001A covers this requirement.
Additional units of competency may be required to meet builder registration requirements in various States and Territories.
Packaging Rules
To achieve this qualification, the candidate must demonstrate competency in:
16 units of competency:
13 core units
3 elective units.
The elective units may be selected as follows:
all three elective units may be selected from the elective list below
two of the three elective units may be selected from Certificate III, Certificate IV or Diploma level from another endorsed Training Package or from CPC08 Construction, Plumbing and Services Training Package, provided that at least one is from Certificate IV and the industry context is maintained.
Some units in this qualification may have prerequisite requirements, which must be met when packaging the qualification. Users are referred to the list of CPC08 units with prerequisite unit requirements available in this Training Package for this purpose.
Core units
| | |
| --- | --- |
| BSBSMB406A | Manage small business finances |
| CPCCBC4001A | Apply building codes and standards to the construction process for low rise building projects |
| CPCCBC4002A | Manage occupational health and safety in the building and construction workplace |
| CPCCBC4003A | Select and prepare a construction contract |
| CPCCBC4004A | Identify and produce estimated costs for building and construction projects |
| CPCCBC4005A | Produce labour and material schedules for ordering |
| CPCCBC4006B | Select, procure and store construction materials for low rise projects |
| CPCCBC4007A | Plan building or construction work |
| CPCCBC4008B | Conduct on-site supervision of building and construction projects |
| CPCCBC4009B | Apply legal requirements to building and construction projects |
| CPCCBC4010B | Apply structural principles to residential low rise constructions |
| CPCCBC4011B | Apply structural principles to commercial low rise constructions |
| CPCCBC4012B | Read and interpret plans and specifications |
Elective units we offer
CPCCBC4013A
Prepare and evaluate tender documentation
CPCCBC4014A
Prepare simple building sketches and drawings
CPCCBC4018A
Apply site surveys and set-out procedures to building and construction projects
BSBLDR403
Promote team effectiveness
BSBSMB401

BSBSMB402

Establish legal and risk management requirements of small business

Plan small business finances

CPCCWHS1001A
Prepare to work safely in the construction industry
Australian School of Finishing Trades
CPC40110 Certificate IV in Building and Construction (Building)
Recognition of Prior Learning (RPL)
Recognition of Prior Learning (RPL)