Business Management For Trade Contractors

You may be eligible for funding for this Program through Construction Skills Queensland.
Contact us today to discuss Eligibility Criteria and reserve you place
Online, Self-Paced Course or RPL

BUSINESS MANAGEMENT FOR TRADE CONTRACTOR'S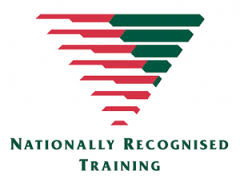 BSBSMB401 – Establish legal and risk management requirements of small business. 
(QBCC Managerial Course)
*This Unit of Competency meets the Approved Managerial Requirements for a QBCC Trade Contractor Licence
This program is appropriate for a person working in the QLD Construction Industry seeking to gain a Trade Contractor Licence from the Queensland Building and Construction Commission

You may also complete these additional Units and gain further skills in planning and managing your business finances.
This program is appropriate for a person working in the QLD Construction Industry seeking to gain a Trade Contractor Licence from the Queensland Building and Construction Commission and also wish to improve your Business and Financial Management skills.
You may enrol into a single Unit or multiple Units of Competency.
BSBSMB402- Plan small business finances
BSBSMB406- Manage small business finances


STUDY ONLINE

You can complete these Units Online in your own time in the comfort of your own home or workplace.
We will send your Student Login details upon enrolment

SELF-PACED LEARNING

If you have limited access to a computer or the Internet, we can send you our Student Participant Guide and Assessment in Hard Copy.
We will provide you with a Participant / Learner Guide and an Assessment. The Participant Guide contains the Learning Material you will need, and useful links to websites where you can obtain further information.
Students must complete the Assessment, and submit the completed documents to us for marking.

RECOGNITION OF PRIOR LEARNING (RPL)
Prior to enrolment we are able to assess your skills via Credit Transfer or Recognition of Prior Learning (RPL).
If you already operate your own Business, or if you can demonstrate industry/management experience you may be eligible to receive Recognition of Prior Learning (RPL).for the Units.
Students seeking RPL will be required to collect Evidence and have their Skills and Knowledge assessed against the Elements of Competency from the Unit.
Students should note that CSQ Funding is not available for RPL for this Program.
Contact ASFT for more information
What are the Outcomes?
Once Assessment has been successfully completed students will receive a Statement of Attainment for the completed Units.
These Units of Competency form part of, and can be counted towards, CPC40110 Certificate IV in Building and Construction (Building)
What is the program duration?
Online or Self Paced Course.
You can complete the Assessment Tasks from home and submit to us for marking. We will advise you if we need any further information.
RPL. Students must provide Evidence of Skills and Knowledge in the Units of Competency. ASFT will provide information regarding the types of Evidence that may be suitable to support your application for RPL.
When does the program start?
Ongoing
How much extra study will I be required to undertake?
As required. Your Assessor will identify any areas that need further Study
How much does this program cost?

Unit
Course Fee
Online / Selfpaced
RPL Only


BSBSMB401*
CSQ Subsidised Course
$440.00
$80.00
$395.00
N/A
BSBSMB402
$440.00
$395.00
BSBSMB406
$440.00
$395.00
Students will need to provide sufficient Evidence to support your Application
Payment is required in full prior to commencement. Refunds will not be granted for cancellations made once you have been provided with your Student Login or commenced the Self Paced Course.
Payment may be made by Direct Debit, or Cheque/ Cash. Eftpos or Credit Card facilities are not available
What do I need?
You will need access to a laptop or tablet, as you are required to source information from the internet.
You need to provide current photo ID, and your Unique Student Identifier Code. ASFT can apply for your USI if you do not already have one.
How can I apply for this program?
Contact Australian School of Finishing Trades on 0418 443 276 Email: training@finishingtrades.com.au
For more information, or to speak with one of our Assessors contact us now

                                               

Australian School of Finishing Trades
Business Management for Trade Contractors Licence
QBCC Trade Contractor Licence