CPC31320 Certificate III In Wall And Floor Tiling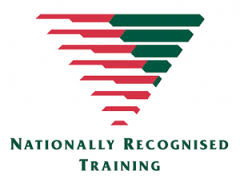 Do you have skills and experience in Wall and Floor Tiling?
We can help you gain your Nationally Recognised Qualification through
Recognition of Prior Learning (RPL)

CPC31320 Certificate III in Wall and Floor Tiling
Description

This qualification provides a trade outcome in wall and floor tiling for residential and commercial construction work.
Occupational titles may include:
Tiler
Wall and floor tiler.
The qualification has core unit of competency requirements that cover common skills for the construction industry, as well as a specialist field of work.
The construction industry strongly affirms that training and assessment leading to recognition of skills must be undertaken in a real or very closely simulated workplace environment and this qualification requires all units of competency to be delivered in this context.
Completion of the general induction training program specified by the National Code of Practice for Induction Training for Construction Work (ASCC 2007) is required before entering a construction work site. Achievement of unit CPCCWHS1001 covers this requirement.
COURSE INFORMATION
Packaging Rules
To achieve this qualification, the candidate must demonstrate competency in:
20 units of competency:
17 core units
3 elective units.
A maximum of one of the three required elective units may be substituted by selecting relevant units of competency from any Certificate III or IV construction qualification or qualification in another endorsed Training Package.
Some units in this qualification may have prerequisite requirements, which must be met when packaging the qualification. Users are referred to the list of CPC20 units with prerequisite unit requirements available in this Training Package for this purpose.
CORE UNITS
| | |
| --- | --- |
| CPCCWHS2001 | Apply WHS requirements, policies and procedures in the construction industry |
| CPCCOM1012 | Work effectively in the General Construction Industry |
| CPCCOM1013 | Plan and organise work |
| CPCCOM1014 | Conduct workplace communication |
| CPCCOM1015 | Carry out measurements and calculations |
| CPCCOM2001* | Read and interpret plans and specifications |
| CPCCCM2006 | Apply Basic Levelling Procedures |
Wall and floor tiling field of work
| | |
| --- | --- |
| CPCCWF2001* | Handle wall and floor tiling materials |
| CPCCWF2002* | Use wall and floor tiling tools and equipment |
| CPCCWF3001* | Prepare surfaces for tiling application |
| CPCCWF3002* | Install floor tiles |
| CPCCWF3003* | Install wall tiles |
| CPCCWF3004* | Repair wall and floor tiling |
| CPCCWF3005* | Install decorative tiling |
| CPCCWF3006* | Install decorative tiling |
| CPCCWF3007* | Tile curved surfaces |
| CPCCWF3009* | Apply waterproofing for wall and floor tiling |
ELECTIVE UNITS
| | |
| --- | --- |
| CPCCWF3008 | Tile pools and spas |
| CPCCCO2013* | Carry out concreting to simple forms |
| | |
| --- | --- |
| BSBESB301 | Investigate business opportunities |
| BSBESB407 | Manage finances for new business ventures |
| CPCCCM2008* | Erect and dismantle restricted height scaffolding |
Australian School of Finishing Trades
CPC31320 Certificate III in Wall and Floor Tiling
Recognition of Prior Learning (RPL)
Recognition of Prior Learning (RPL)